ICMA can design and manufacture a new extrusion line with a high level of customization and uniqueness according to your specific requirements.
These special projects have always been the specialty of our company.
In-house Design, Construction and Testing can ensure immediate production of the Plant once it is reassembled at your plant.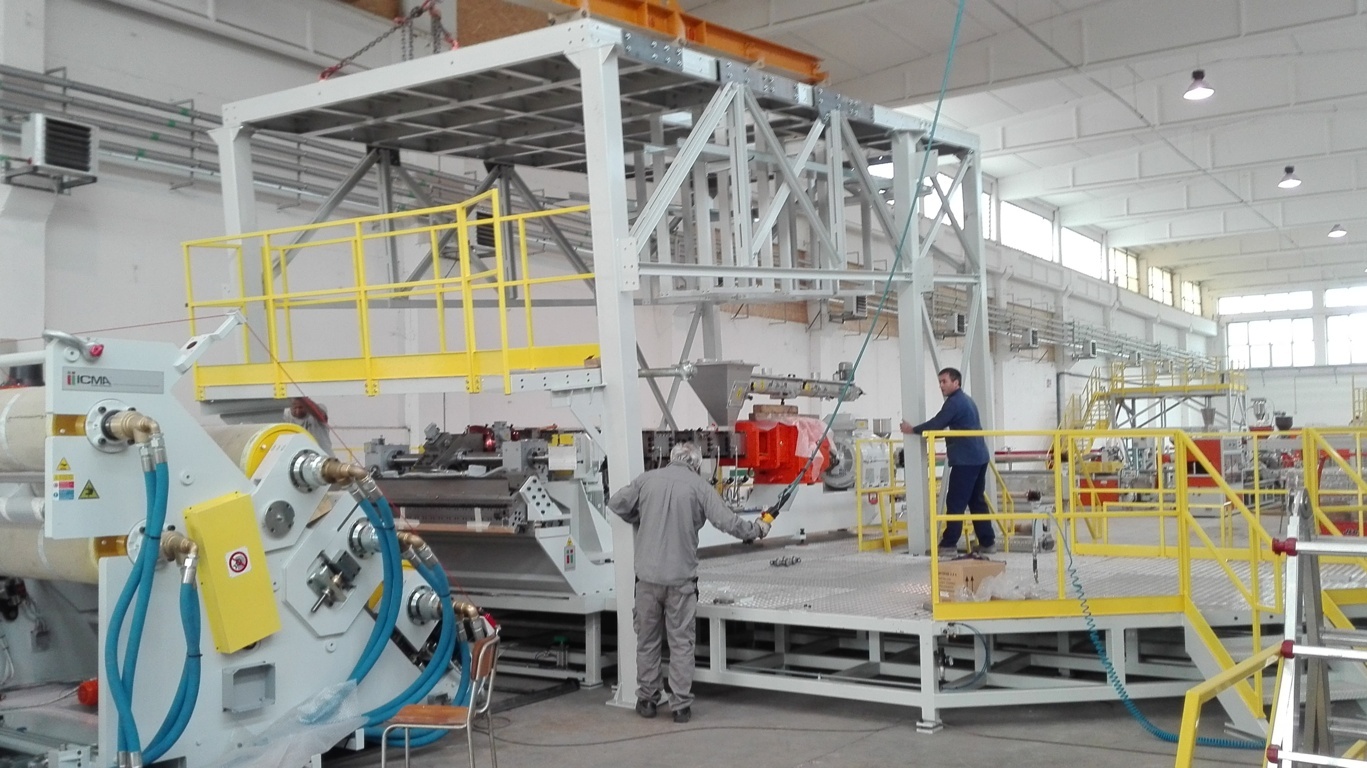 Plant assembly before testing