ICMA SAN GIORGIO
CO-ROTATING TWIN SCREW EXTRUDERS for Compounding & Extrusion Systems
With foundations that root back to 1945, ICMA San Giorgio is one of the oldest and most experienced European engineering mechanical company specialised in Compounding & Extrusion Systems
Based in northern Italy, ICMA supplies turn-key systems for Compounding, Advanced recycling and Extrusion applications with a high degree of customisation.
All systems are equipped with state of the art co-rotating twin screw extruders to cover a wide range of formulations mainly in the plastic industries. ICMA's systems, equipped with its co-rotating extruders, also perfectly address several advanced plastic recycling tasks, from max output, to odour extraction and perfect mixing, enabling the GREEN transition at the highest level.
Internal engineering, production & assembly, fast reactive experienced people and a unique space for production trials are all distinctive elements that make ICMA an ideal partner for customer success.
Learn more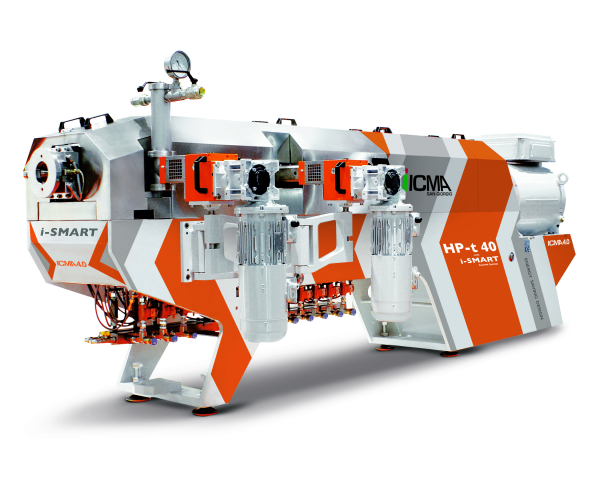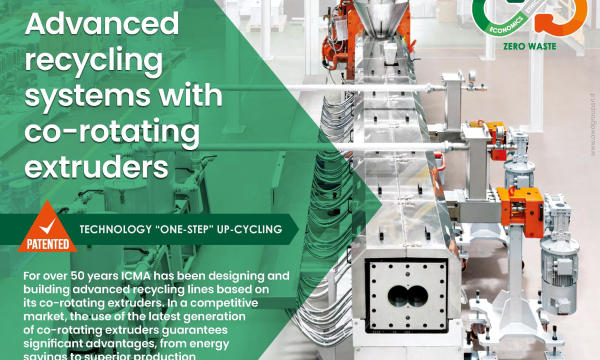 GREEN-TECH
Green technologies for plastic up-cycling and compounding & extrusion of renewable materials, a unique offer
ICMA has developed, in more than 30 years of continuous work, compounding and extrusion technologies addressing demanding tasks for the reuse of Renewal &/or Recyclable Resources (e.g. natural fibers &/or plastic waste) and the Reduction of Energy consumption.
Learn more
ICMA's Advantage
ICMA provides state of the art co-rotating extruders and a wide range of services such as spare parts, technical service, testing laboratory, revamping of used systems, training and many others.
Our fields of application
ICMA today operates in several markets that arise in various states of the value chain. It spans from upstream sectors such as petrochemical until reaching markets closer to the consumer sector serving either for compounding or sheet/profile extrusion several vertical markets like automotive, construction, white goods and packaging.